What to Expect
Here you will find a video about dry salt therapy, frequently asked questions,  and some resources about Bella Vita and Salt Cave Therapy
Will salt therapy cure my symptoms related to a medical condition?
No, Dry Salt Therapy is not intended to diagnose, treat, cure, or prevent any disease. Any health issues treated by a licensed professional and any questions relating to your symptoms and halotherapy should be directed to your physician.
Should Dry Salt Therapy replace my current medical treatments or medications?
No. While there are many clinical and scientific studies that have been conducted on dry salt therapy throughout the world, it is not intended to replace any medications or treatments. However, when used as complementary treatment to your current regimen, you may find added relief.
How does Dry Salt Therapy work?
Dry salt, like the kind we use in our caves, is super absorbent and has natural anti-inflammatory and antibacterial properties. Once you inhale, the salt causes your mucus to thin making it easier to expel the pollutants lodged in your respiratory tract.
Is Dry Salt Therapy new?
Dry Salt Therapy is not new, in fact, it has been researched since 1849. It's popularity has slowly been gaining traction in the United States and the team at Bella Vita is excited to bring the first experience of its kind to Central Minnesota!
Where is Bella Vita located?
 Bella Vita is located on the 700 Block of West Saint Germain St. Downtown St. Cloud, Minnesota.
Where should I park when I come to Bella Vita?
There is metered parking outside of our storefront on St. Germain. The meters are monitored M-F from 4 AM to 6 PM. We are also a short walk from many of the parking ramps downtown!
Do I need to make an appointment or do you take walk-ins?
We do talk walk-ins but appointments are encouraged and appreciated so we can plan for your arrival and make sure you don't experience long wait times.
How much does a session cost?
For the month of November the price is $25.00 for a 40 minute session. The price will got to $30.00 for a 40 minute session starting in December. We have punch cards available  which are good for 10 sessions for the price of $249.99 (making each session about $25.00 per sessions). Bella Vita is working on a monthly membership for individuals and families. We also have gift certificates available at Bella Vita Salt Caves.
How long are sessions?
Our Dry Salt Therapy Sessions are 40 minutes of relax time.
What are your current hours?
Bella Vita will be open Tuesday though Saturday from 9 a.m. – 5 p.m.
What do I do when I am in the cave?
Your time at Bella Vita is meant for you to relax and enjoy the peaceful atmosphere, while you breathe deeply and begin your healing journey. We recommend you don't try to read, talk, or walk around. Additionally, electronic devices will not be allowed during your session. This is all in place to not disrupt your experience or the experience of others.
Do you only have salt caves at Bella Vita?
Bella Vita has one cave servicing our Dry Salt Therapy Sessions. The other cave is under construction but will be finished around the new year.
Bella Vita is working on adding Yoga/Mediation and Art/Educational Services to our regular services.
Yoga/Meditation and Art/Educational services are available for groups of more than 5.
Can I book as a group?
Yes, you can book group sessions! Special rates and packages are available for groups. We can custom your group experience. Bella Vita has partnered with local business to give our groups an amazing experience.  Please call ahead of time to make sure we can accommodate your appointment. 
Who is Bella Vita for?
 EVERYONE! Bella Vita is an all-inclusive salt cave experience. Everyone is welcome to experience the effects of Dry Salt Therapy when they walk through our doors.
What do I wear to a salt cave?
When you come to Bella Vita, you should wear loose comfortable clothing that can allow you to relax. You will remain fully clothed throughout your session.
Is there an area where I can leave my belongings while I am in the cave?
Please leave personal belongings in your vehicle. We are waiting for our shipment of lockers to be delivered. Bella Vita is not responsible for lost or stolen items.
Can I bring snacks or beverages into the cave?
No, food and beverage is not allowed once you enter the cave.
Is Salt Therapy safe while pregnant?
Yes, ​Salt therapy is a great choice for women who do not want to rely heavily on over-the-counter or prescribed medication for sinusitis, asthma, allergies, and other respiratory illnesses. Pregnant women who have visited salt rooms have experienced relief for their congestion and chronic respiratory problems. We do recommend consulting with your physician first. 
Treat Yourself to a Healing Day at the Caves!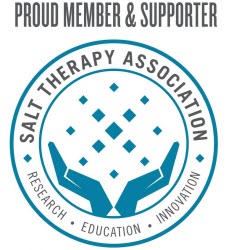 Bella Vita Salt Cave

707 West St. Germain St
St. Cloud, MN 56301
Phone: 320-281-3121