Bella Vita strives to provide services that help us disconnect from the chaotic world we live in even if only for a moment. When we take a few moments during our workday to wind down we are more present and productive. Stress is the leading cause of many health issues. Disconnecting for a few moments everyday can help boost our immune system and heal our bodies.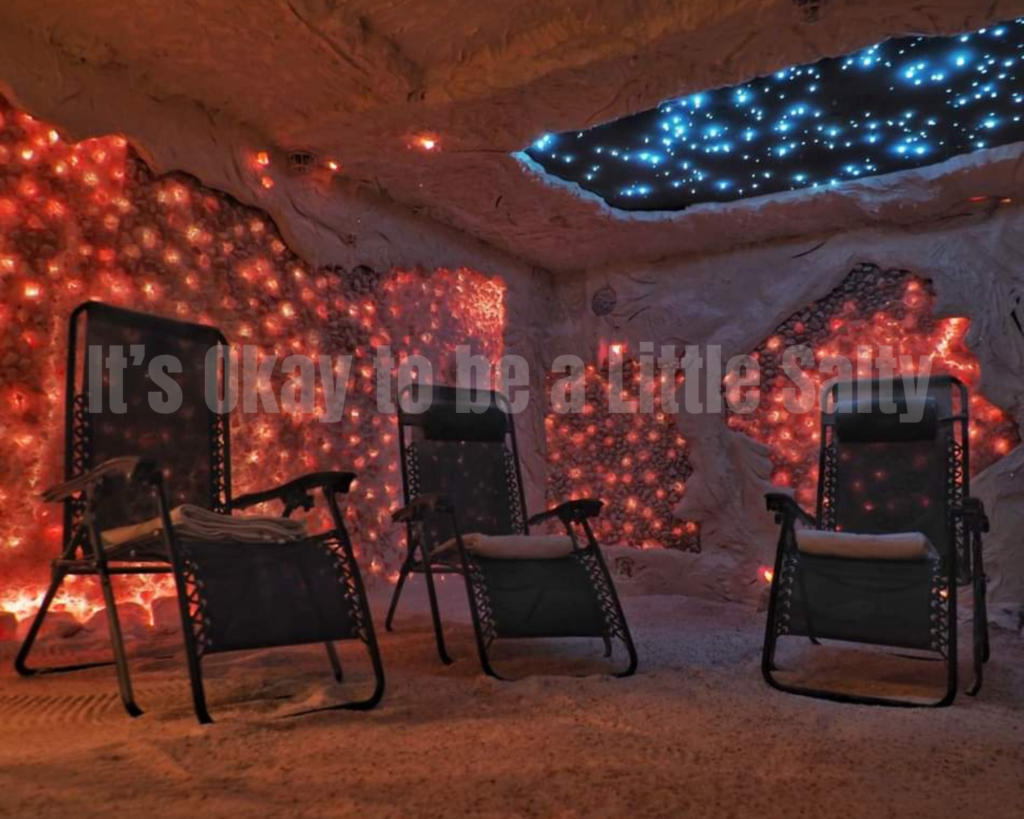 Our beautiful SALT CAVE has close to 3 tons of Himalayan Salt that is all lit up. The salt on the floor gives your feet an "at the ocean" adventure. Get lost in the lit-up star constellation on the ceiling. All of this while you are breathing in the amazing benefits of dry Salt Therapy. Amazing benefits for all kinds of lung and skin conditions.
We also have classes and workshops in the salt cave, you can find those on the "Classes & Workshops" website page.
reduced muscle tension

improved circulation
stimulation of the lymphatic system
reduction of stress hormones
relaxation
increased joint mobility and flexibility
improved skin tone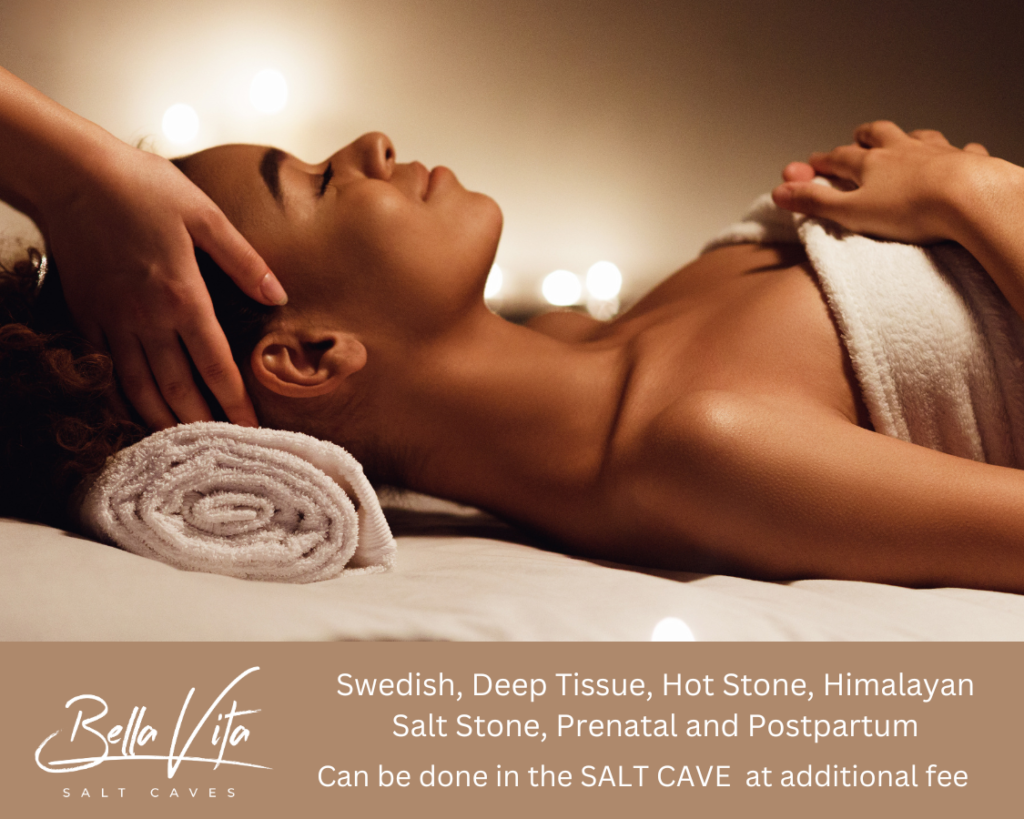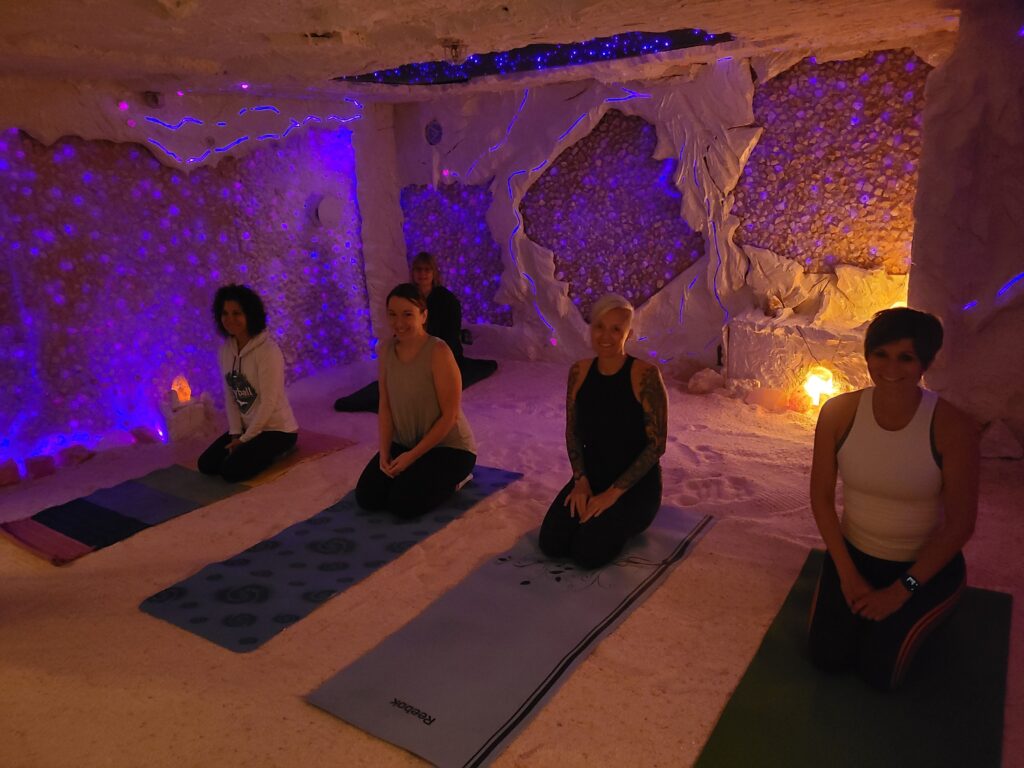 Yoga is a holistic practice that benefits the body, mind and spirit in various ways, from improving flexibility and strength to reducing stress and anxiety. Some practices of Yoga can help with body aches and pains. Yoga classes at Bella Vita are done in our beautiful Salt Cave. Seats are limited to 5.
Bella Vita offers the following types of yoga
* Reiki Yoga
* Kids Breathing Tech & Yoga
* Restorative Yoga
From singing bowls to intentional yoga classes, Bella Vita has it all. We host some of the classes  in our beautiful salt cave. Take advantage of the specialty classes and the benefits of dry salt therapy. 
To stay up to date on our classes & workshops follow us on Facebook or Subscribe to our monthly newsletter.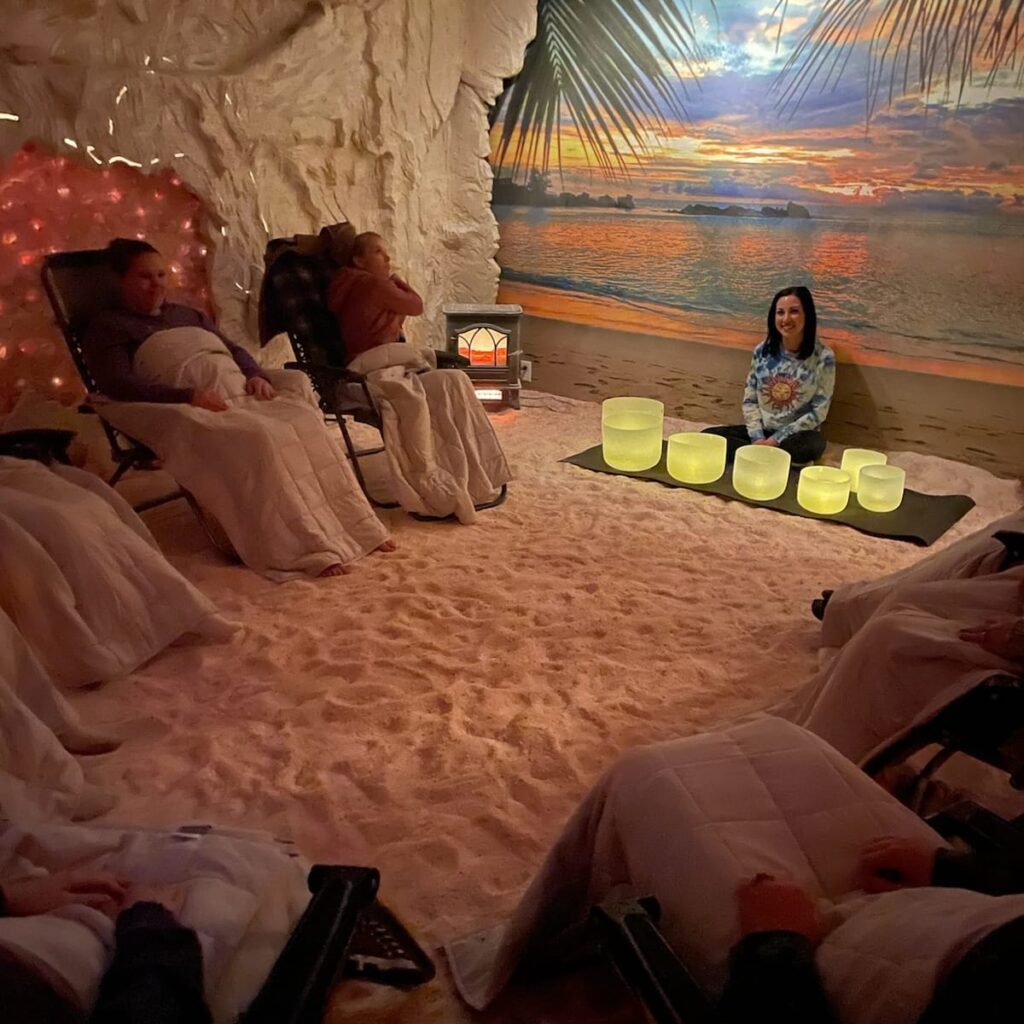 Breathing & Meditation Techniques
Let us come to where you are and guide your group through a meditation or a breathing practice. Studies show that taking time throughout the day to mediate or intentionally breath can increase prodectivity and decrease stress.